Manage episode 231931862 series 2503354
By
PHAZE
. Discovered by Player FM and our community — copyright is owned by the publisher, not Player FM, and audio is streamed directly from their servers. Hit the Subscribe button to track updates in Player FM, or paste the feed URL into other podcast apps.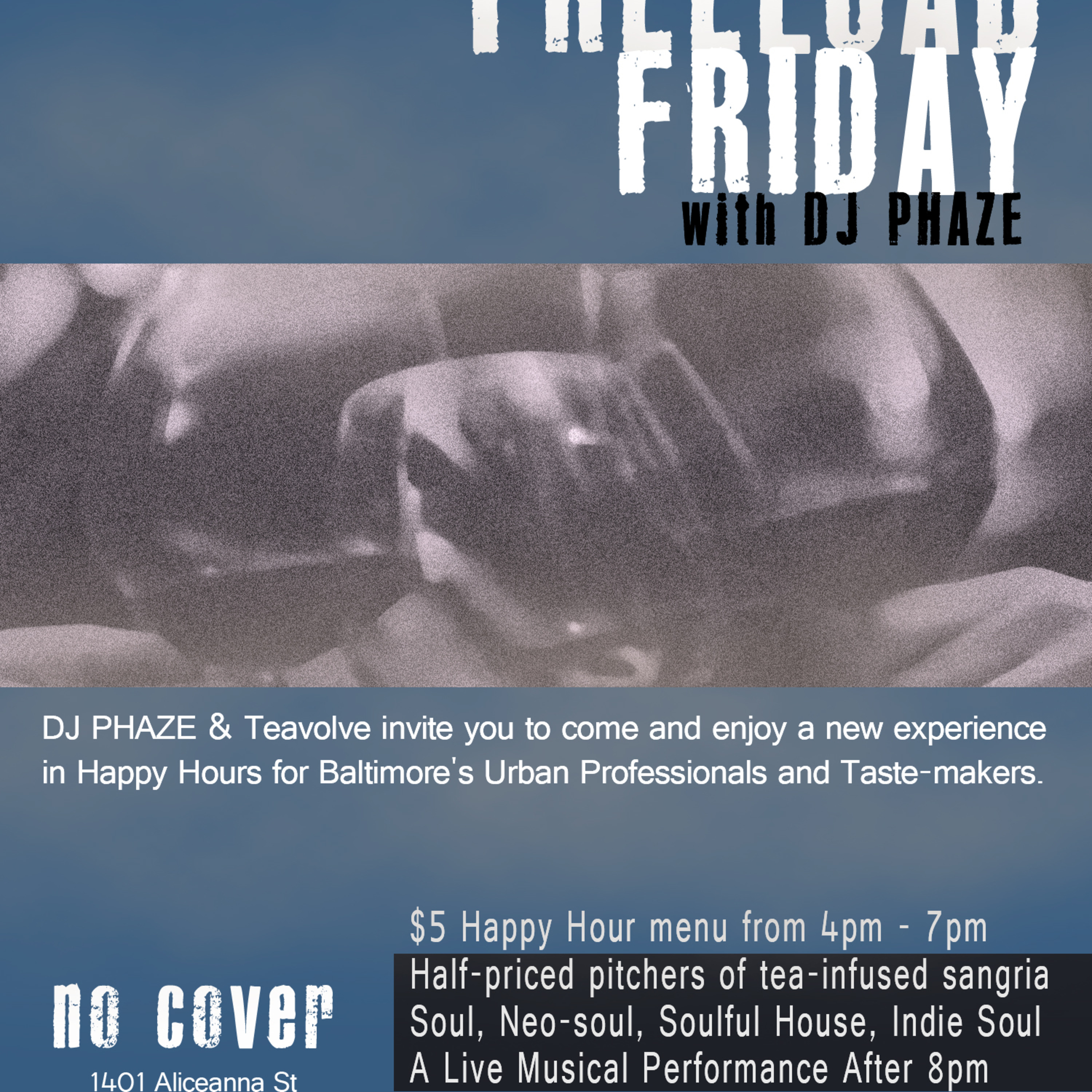 * THIS MIX IS SUITABLE FOR EARS OF ALL AGES*
Hey FF family, it has been a busy season for me. We have turned Freeload Freday into a premier Happy Hour event in Baltimore, complete with a live performance by both local an not so local independent artists wno happen to be making a stop thru the DMV. Check it out on FUSICOLOGY.
Thanks to the support of the music lovers and urban professionals in the metro area, we are able to present a great lounge event on a weekly basis. Here's another one of those mixes that fuels #FFHH. Enjoy... We look forward to seeing you on FREELOAD FRIDAY.
PLAYLIST:
| | |
| --- | --- |
| ARTIST | SONG TITLE |
| | |
| Anthony David | Can't Look Down |
| Frank Ocean | Pyramids (DJ Apt One Disco Dub) |
| DJ Spinna & Ahmed Sirour | Messages From the Stars Remix |
| Donell Jones | Where I Wanna Be (Rancido's Deep journey Mix) |
| John Legend | Rolling In The Deep (Salah Ananse Remix) |
| Makossa & Megablast | Soy Como Soy (Sabo Edit) |
| Robin Thicke | Lost Without You (Rancido's Passport Mix) |
| Michael Jackson, Fela Kuti | Remember The Time (Roforo Remix) |
| Faith Evans | Love Like this (Ahmed Sirour vs DJ PHAZE Rmx) |
| Teena Marie | You Make Love Like Springtime (propsEdit) |
| Avery Sunshine | Sunshine (Ananse Mix) |
| King | Move Love (Bossa Soula Remix FINAL) by Ahmed Sirour |
| Eliki | Destination Unknown (Kafele Bossa Dub) |
| Staycen X Koen | Staycen X Koen - Never too late |
120 episodes