Manage episode 280757028 series 2813021
By Episodes - 3 Takeaways. Discovered by Player FM and our community — copyright is owned by the publisher, not Player FM, and audio is streamed directly from their servers. Hit the Subscribe button to track updates in Player FM, or paste the feed URL into other podcast apps.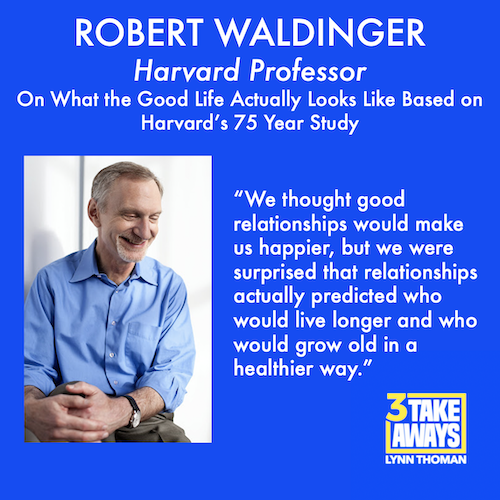 Listen on Apple Podcasts
Listen on Google PodcastsListen on SpotifyListen on Stitcher
Find out what the good life actually looks like based on Harvard's 75 year study of over 700 men from when they were teenagers through old age, with director of the study, Robert Waldinger. Learn the single most important thing that keeps us healthy and happy as we go through life and predicts who will stay healthy longer and live longer. To learn more about Robert Waldinger and the Harvard Study of Adult Development, visit https://robertwaldinger.com.
Have questions, comments, or suggestions on guests? Reach out on social @3_takeaways or email us at lthoman@3takeways.com. You can also subscribe to our newsletter at the bottom of this page.
Download Transcript
30 episodes