Manage episode 157541795 series 1224910
By
Jason DeBord
. Discovered by Player FM and our community — copyright is owned by the publisher, not Player FM, and audio is streamed directly from their servers. Hit the Subscribe button to track updates in Player FM, or paste the feed URL into other podcast apps.

J.W. Rinzler, special guest. This is the ninth 'Prop Talk' podcast by the Original Prop Blog. J.W. Rinzler is an author and serves as Executive Editor at Lucasfilm Ltd. Mr. Rinzler is described by the company as their own "Indiana Jones", having created amazingly detailed and researched works about the Star Wars and Indiana Jones film franchises, memorializing the behind the scenes stories in making what are now classic films.
Mr. Rinzler is the author of a number of books about Lucasfilm franchises including The Making of Star Wars, The Making of Revenge of the Sith, The Art of Revenge of the Sith, Creating the Worlds of Star Wars, The Sounds of Star Wars, The Complete Making of Indiana Jones, and more.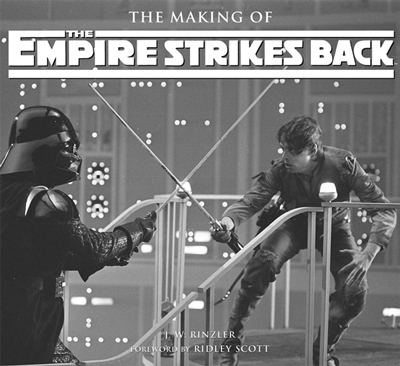 He is here today to talk to us about his latest book, The Making of the Empire Strikes Back (see prior article for video trailer).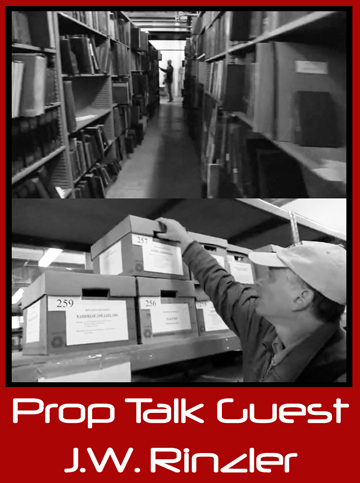 This article hosts the next in a regular ongoing series of full-length audio podcasts featuring one on one interviews with interesting people who participate in and/or affect the hobby of collecting and preserving original movie props, costumes, and other assets. The ninth guest of this program is J.W. Rinzler of Lucasfilm.
Below is a streaming audio player with which you can listen to episode #009 (length 29 minutes) – press the play icon to start the audio program:
"Prop Talk" by The Original Prop Blog
http://www.originalprop.com/blog/podcast/original-prop-blog-prop-talk-podcast-09-102910.mp3

Episodes can now be downloaded directly via the Apple iTunes Store for your convenience, to listen at your leisure via a computer or portable device (iPod, iPhone, Zune, etc.). Click the portal below to be redirected to the iTunes store:

Note: It now takes less than 24 hours or so for the iTunes Store to update with the latest podcast.
Special thanks to Mr. Rinzler for participating in the interview, and Lucasfilm Ltd. for making arrangements to participate in the podcast.
Jason DeBord
19 episodes