Manage episode 262255306 series 2674482
By Main Podcast – SeekersGuidance. Discovered by Player FM and our community — copyright is owned by the publisher, not Player FM, and audio is streamed directly from their servers. Hit the Subscribe button to track updates in Player FM, or paste the feed URL into other podcast apps.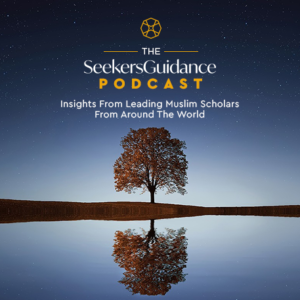 In this episode, Shaykh Sadullah discusses the importance of giving. Whilst most people believe that generosity can be enacted only with the giving wealth, the truth is that one can display generosity with one's time and character. During this testing time of Covid-19, there are many people who are in need. If we are able to give from our time and wealth to assist others, perhaps Allah will be generous with us on the day when everyone will be seeking his generosity.
For more SeekersGuidance podcast shows, visit seekersguidance.org/podcasts
Help SeekersGuidance reach millions around the world through reliable knowledge and guidance from qualified scholars, completely free: become a monthly supporter – www.seekersguidance.org/donate
25 episodes